when albera insurance Wanting to tackle the rookie homeownership insurance market, they recruited two local talents, Patriots quarterback Mack Jones and Joe Berkley LLC.
The result is two :30 commercials dealing with being a new homeowner and securing your first home. Because both can be "full of surprises".
01_movers_30_QARB0032000H from Joe Berkley upon Vimeo.
04_remotes_30_QARB0062000H from Joe Berkley upon Vimeo.
Berkeley explains"The environment surrounding insurance advertising can be cluttered with so many messages that it can be hard to notice. Arbella will bring this message to consumers across multiple media channels, including television, billboards, social and digital."
At the "Movers" spot, Mac realizes that not all his belongings are in his new home, but he is confident that he will find the correct contents. The message reads, "Being a novice homeowner is full of surprises, but securing your first home with Arbella isn't." Yes, and there can be a "little delay" when everything turns on except the TV. The commercial tells viewers, "There are countless things you need to know about your new home. ' is telling.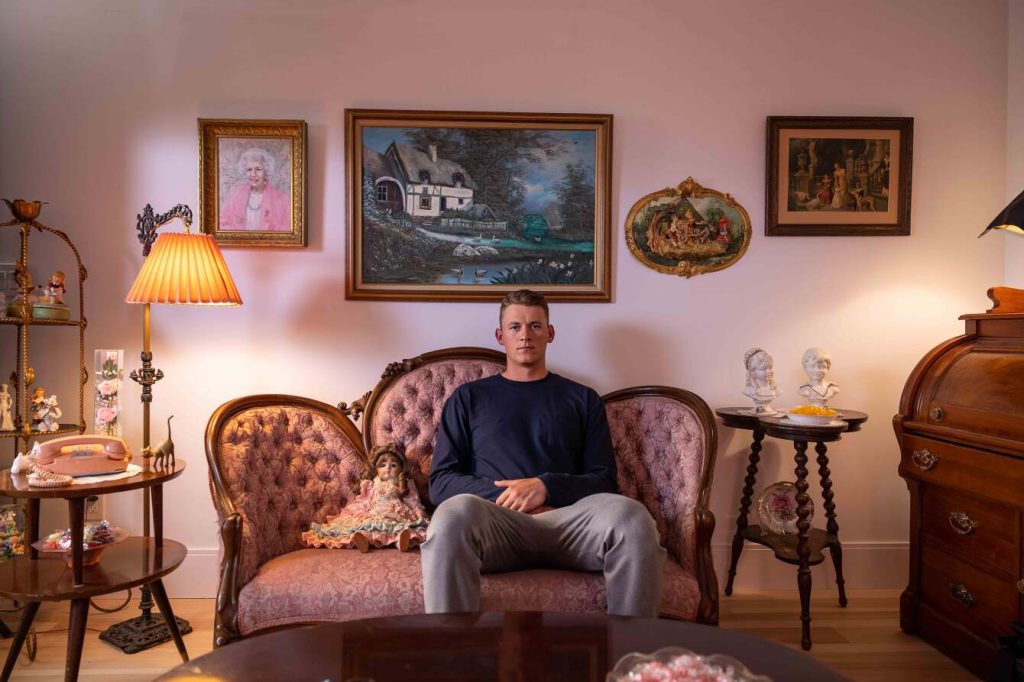 Campaigns have decisions. The team has had a great collaboration with Arbella Marketing, led by CMO Gail O'Connell. According to Berkley, QB Mack Jones had a sense of purpose and a sense of humor during filming.
Berkeley goes behind the scenes to talk props. The 'Movers' doll is creative his director Tim Foley found at Free Her Market. The elderly woman portrait in the background is my grandmother. The cuckoo clock belonged to her mother. We put everything we had into this project and never compromised on the quality of the production. Arbella has been a great client and they have put so much effort into making the production so special. "
Creative credits belong to:
Joe Berkley, Director, CD/CW
Tim Foley, CD/AD/Production Designer
Mary Bosley, Line Producer
Hank, Agency Producer
Patrick Ruth, DP
Faye Cogen, AD
Mary Ann Junke, 1st AC
Fletcher Barnes, Gaffer
Jason Bowen, key grip
Props: Mary Bosley/Cameron, Keiber/Kenji, Melissa Cooperman, Jynx Diers
Wardrobe, Mercer Casey
Location, Jared Lerner
Editor, Chandra Burke
Color, Phil Cho
Mix, Tom Love
sauce: Joe Berkley LLC